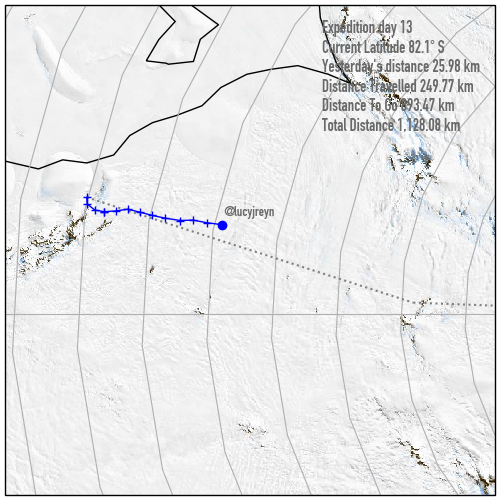 Day 13
82.1ºS, 26km covered
Another great day – Lucy's getting great conditions down there, blue skies and not much wind, exactly what you'd hope for.
One of the challenges Lucy is facing is eating enough. Anyone who has ever hiked with her will know she tends to not eat enough. Well, actually, she tends not to eat at all…
The food routine for Antarctica means basically taking on as many calories as you can stomach, and that still leaves you with a net calorie defecit each day.
As well as snacking each time they stop, the team are adding butter into their evening meals to take on even more energy. Lucy's finding this particularly challenging.
All things being well, a video of Lucy describing what she's eating each day should be on this post…