87.6ºS, 22.25km covered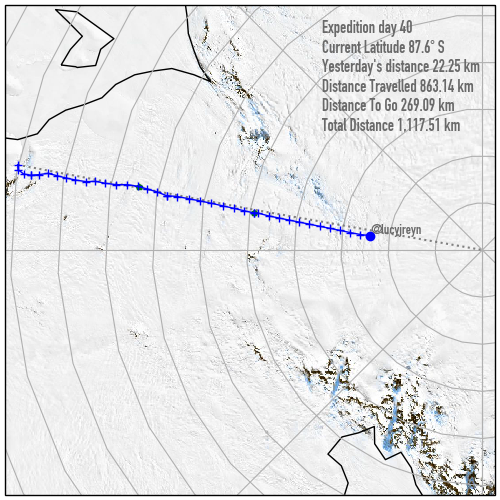 Lucy & the gang are now deep within what's known as Sastrugi National Park (note: not an actual national park, you'd need an actual nation for that). The 87th degree is notorious for big sastrugi and the team were worried today that they'd only make 9 or 10 nautical miles, as weather conditions also were not great.
In the end they made 12, but will have travelled further, as they definitely didn't straight-line today!
Lucy's finally reported it's cold, that means it's 25ºC below and with a 15 to 20 knot wind, so, yes. Cold.