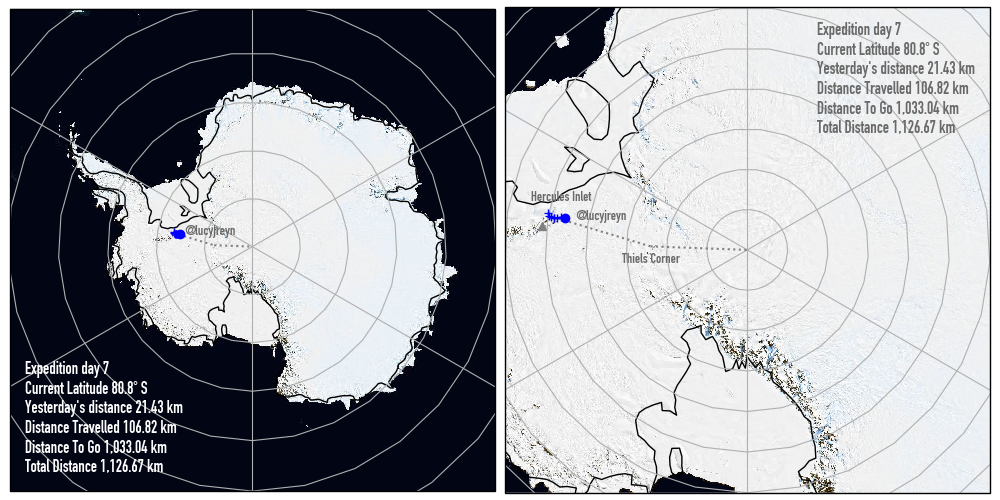 Update from Lucy last night after a good 21.4km day (the longest so far, again):
Really good couple of days. Clear skies, mild to moderate winds and made good mileage. Hoping to pass 81 degrees south tomorrow!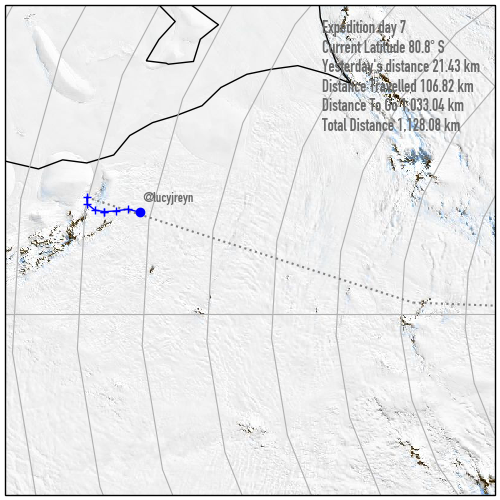 Although the map makes it look simple, the team are working round quite a lot of terrain on the glacier, they've had a bunch of hills to negotiate and they can't yet just head in a straight line south. That said, things are going well, Lucy reports some pretty tired feet which are still getting used to the trip but otherwise sounds in great shape!