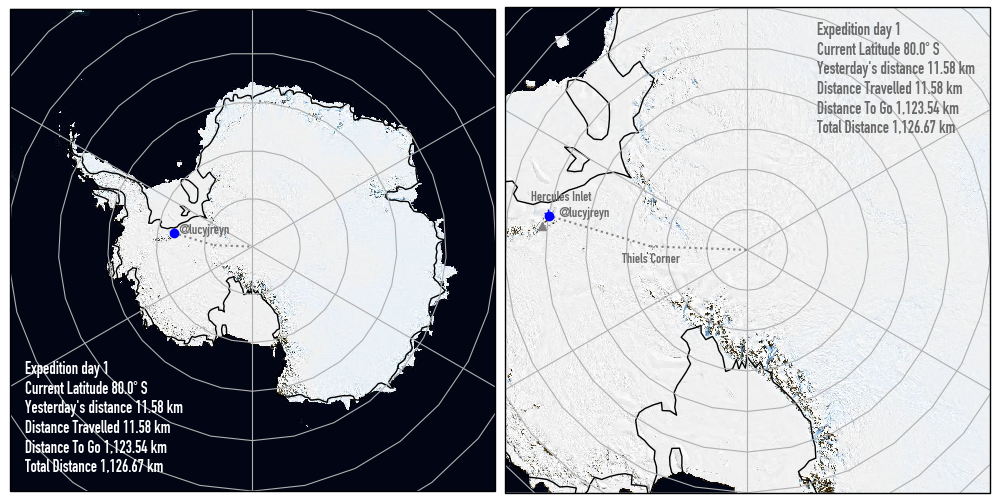 Update from Lucy: Finally under way. Covered about 7.5 nautical miles most of which was some of the biggest climbs we will have out here with heaviest sleds.
First days we are going shorter so only 6 hrs today while we get used to everything. Feeling real sense of accomplishment. Now sitting melting snow in sun!
And from Hywel:

And we all thought it was going to be simple in concept; get to the ice, point south & start walking. On top of the steep coastal slopes, the terrain meant that instead of heading south, at the moment they are mostly heading west to get up above the slope at the coast.
In other good news (for me) they've got the satphone working so I got to speak to Lucy last night, for the first time from Antarctica.