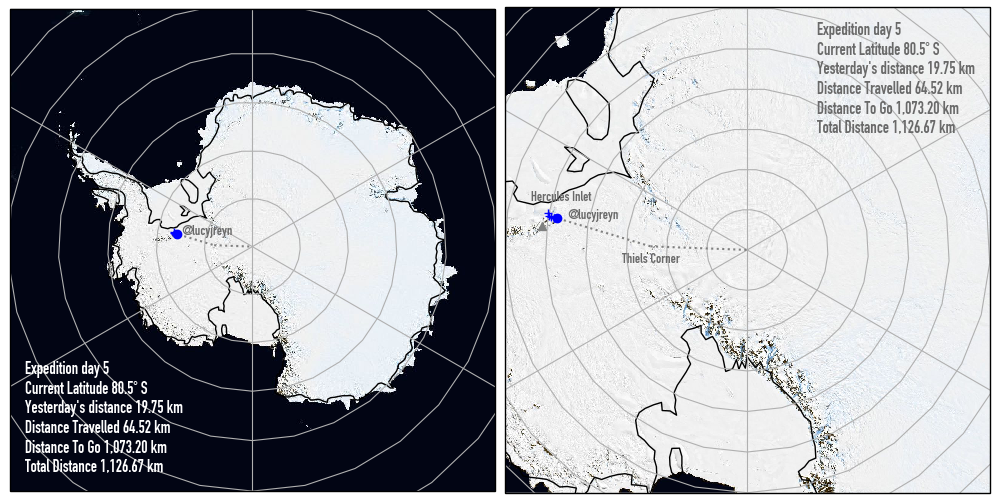 Still quite a windy day for the team, but a full day's skiing. Conditions still quite challenging, with 20-25 kt winds (see: normal for Antarctica) but Lucy found it good to be out of the tent.
The wind makes it quite tough and cold, but good progress for the day, and still an improvement in daily distance at nearly 20km. Some challenging ground conditions with unexpected sastrugi too, which you wouldn't normally expect this early in the trip (see: normal for Antarctica again…)
Normal for Antarctica:
As the team get onto the plateau fairly strong winds will be commonplace – there's nothing in the way to slow winds down, so there are constant, established wind patterns even without weather systems going through.
The windy conditions mean that sastrugi in Antarctica will be much larger than we experienced training in Norway, and can represent a real challenge to navigate with the pulk.