Day 27
85.1ºS, 24.36km travelled
Halfway!
Rest stop!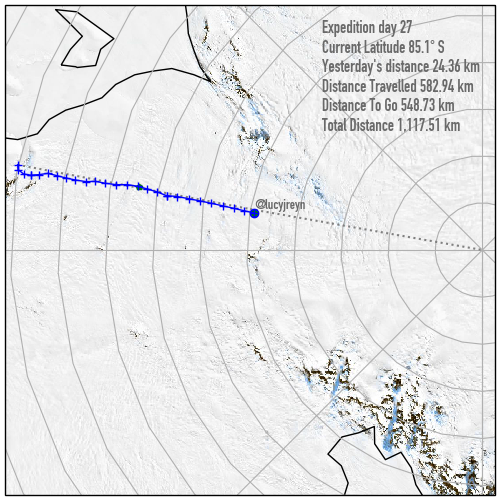 Significant landmark on the trip, as the team reached the ALE Thiels Corner skiway, location of their second supply cache, and not coincidentally, the only actual toilet between their start and end points. The skiway is the mid-point fuel cache for ALE's flights to/from the south pole from Union Glacier, and at just over 85ºS is the halfway point for the trip.
Tough conditions for the day again, with poor visibility, but the team continue to maintain great pace despite the tricky conditions.

The team will be taking a well earned rest day today after walking 25 out of the last 27 days, reorganising the sleds with supplies and taking the time for christmas calls during the day.