89.0ºS. 23.4km covered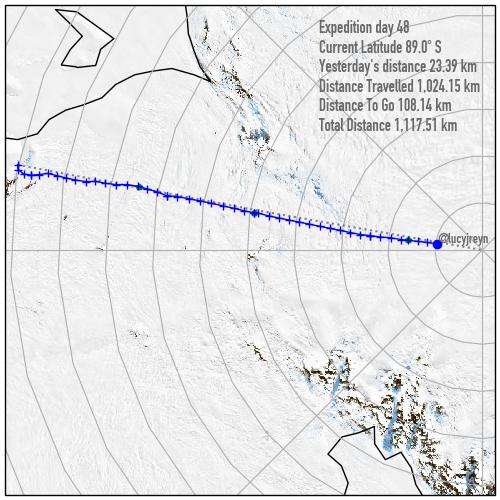 With great clear weather conditions yesterday, Lucy & the team crossed 89 degrees south to enter their final 60nm (111.12km) of skiing.

It looks like the slow snow is going to keep them around 12-13 nautical miles a day so it's hopefully less than a week to the pole now, if conditions remain kind and don't keep them in the tent.
Once again thanks to everyone who has donated so far, it's really helped Lucy along the journey – for those that haven't there's still a few days to donate and get closer to the £15k target – for FB and IG viewers, we're currently at £13.3k, the campaign is at www.gofundme.com/lucyjreynantarcticadventure (in the bio on IG).