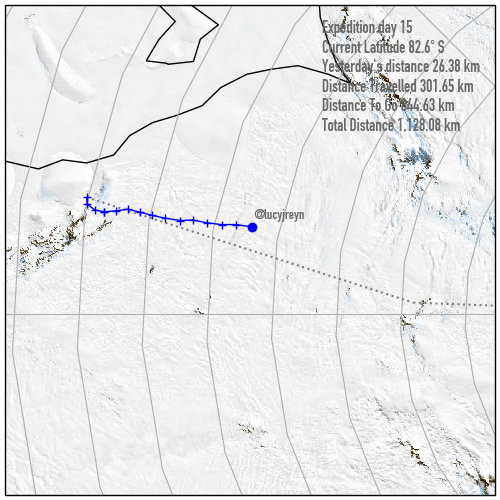 82.6ºS, 26.38km covered.
Good day with a good distance covered, although the team are still a couple of nautical miles away from the the supply cache – they'll get there early in the morning their time and sort out their stuff, so it'll be a shorter day for them today.
Most of the expedition transport in Antarctica is done on Twin Otter planes – which are rugged enough to get to the places they are needed in Antarctica.
For how ALE get people and stuff around the continent their website has interesting info on what they use down there here: https://antarctic-logistics.com/services/air-transport/