88.4ºS, 18.10 km covered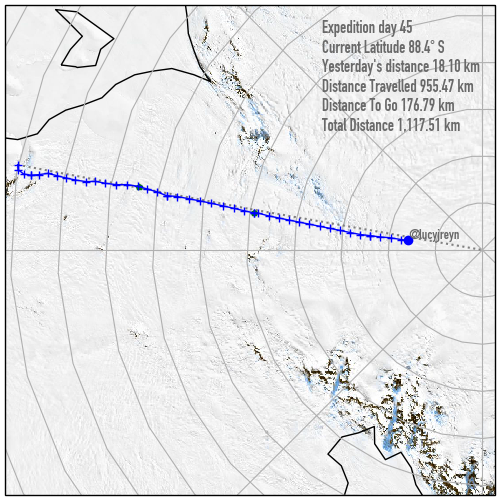 An intentional short day – Christian called an hour's delay to the start to wait out brutal winds and the unseasonably cold (no, really!) conditions, they started once the wind changed. The day ended at the final resupply cache at 88.4ºS.
It seems yesterday's update contained some fake news – the sastrugi are still making things tough, obviously hoping that clears up as soon as possible. Lucy's report to me about there still be sastrugi was…. "more frustrated" in its language and tone…
If there are no enforced stops, the most likely day of pole arrival looks like next Saturday. Fingers crossed for that as they're now properly in the high and cold.