88.6ºS, 23km covered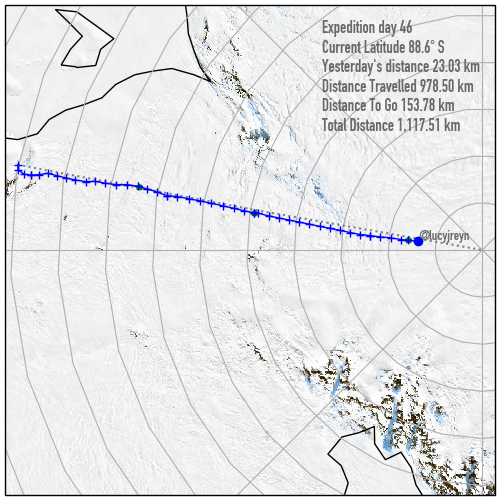 Low cloud, a final half day of sastrugi and heavy sleds after the cache pickup made for a tough morning.
Things picked up during the day as the weather conditions improved, bringing some better visibility, and although soft snow still made for fairly heavy going with the full sleds, Lucy's in much better spirits now they are out of brutal sastrugi territory.
The hazy sunshine even brought temperatures up to -20ºC, so although not comfortable, less stressful than when it's super-cold.
Thanks all for the continued donations – everyone's generosity towards such a worthy cause is really helping keep Lucy motivated as she pushes through into the final days.